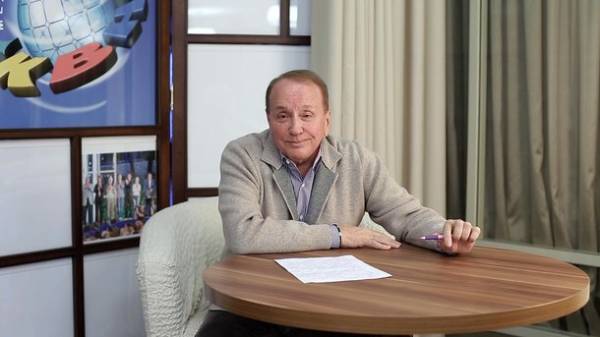 In the "purgatory" of the site "Peacemaker" came Alexander Maslyakov with his son Alexander Maslyakov-younger.
The website said that leading the WHC has brought in a list "because of the denial of the Russian aggression and as a participant in the legalization of the annexation of Crimea and the so-called DNR".
"Permit the participation of teams from so-called "DNR" the humor festival "kivin 2016" (Sochi, 11-25 January 2016). Organization "Crimean League of KVN", established under the auspices of the occupation authorities, through official membership of the commands in MS KVN and permit the participation of a team from the Crimea in the humor festival "kivin-2016″ (Sochi, 11-25 January 2016) and marine League (2017, St. Petersburg)," – said the site "Peacemaker".
Earlier it was reported that the Russian host of "Field of dreams" Leonid Yakubovich came from a visit to the Crimea in the database of the Ukrainian website "Peacemaker".
On the eve of the security Service of Ukraine forbade entry into the country for three years, the Russian singer Mitya Fomin.
We will remind, in the Verkhovna Rada a bill, which envisages a restriction or prohibition tour for Ukrainian and Russian artists on the territory of Ukraine, Russia and the occupied territories.
Comments
comments