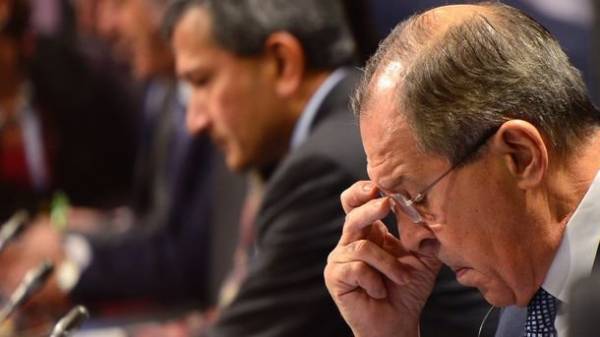 The Minister of foreign Affairs of Russia Sergey Lavrov during a speech at the Ministerial meeting of the Council of Europe in Cyprus again complained about the discrimination of Russians, this time in the Crimea because of the Ukraine predostavlennogo bizwise. About this in Facebook wrote to the permanent representative of Ukraine to the Council of Europe Dmitry Kuleba.
"At the meeting of the Committee of Ministers of the Council of Europe in Nicosia solo program was made by Sergei Lavrov. Sounded all the classical works of the author, particularly well known to listeners of "the Blockade of Donbass", "Ban Russian language" and "Nazis". The author also presented his new hit "the Visa discrimination against Russian in the Crimea", – Kuleba wrote.
He added that bezviz for Ukraine "has affected the Russians to the depths, if they have already sang".
We will remind, on may 17 in Strasbourg was held the ceremony of signing the agreement on granting Ukraine a visa-free regime with the European Union. It also was attended by the President of Ukraine Petro Poroshenko.
As recently announced, the Russian foreign Ministry, "the so-called visa-free regime with Ukraine is, to a certain extent, the carrot on a string, which, in General, slightly simplifies the existing system".
But the famous Russian music critic Arthur Gasparyan congratulated Ukrainians on a visa-free regime, and recalled how it had to Russia, but traded him to the war and the annexation of Crimea.
Comments
comments