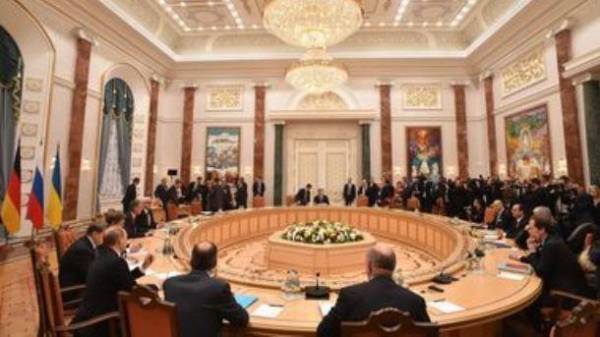 The Ukrainian side in the Tripartite contact group (TAG) in the course of the talks in Minsk achieves the creation of a working group on restoration of control over Ukraine's border with Russia in the Donbass, said the representative of Ukraine in the working sub-group on political issues of the TAG Oleksandr Motsyk.
"We are now actively initiating this question. If you look at the Minsk agreement, there is no clear picture of what will happen to our border. And this group should be created," said Motsyk at the round table on Tuesday in Kiev.
He expressed regret, however, that this group was not created earlier. "This group should be created. Without addressing the issue of the border to talk about the settlement or the conduct of the elections we can not" – said the bike.
Earlier, first Deputy head of the Verkhovna Rada of Ukraine Irina Gerashchenko said that the reintegration of Donbas impossible without three important elements: security, humanitarian, and informational.
Comments
comments