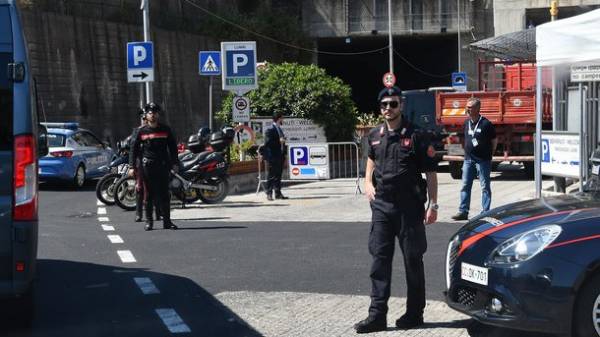 One of the bosses of the Sicilian mafia 67 – year-old Giuseppe Gianotti – was shot dead in the centre of Palermo, local media reported.
According to witnesses, shots rang out around eight o'clock in the morning. His body was found in a pool of blood one of the local residents who just spent their children to school.
"I immediately realized that it was gunshots, thought you guys blow up petards. I looked out the window, and there – man in a pool of blood. And no one around. And soon came the police cars and the police," she told reporters.
Gainotti, was shot in the head. Most likely, the killers were two, and they arrived on the scene on a motorcycle.
Law enforcement agencies tend to the version that is associated with the settling of accounts between various clans "Cosa Nostra".
Gainotti, was arrested in 1991 on charges of murder and organizing a daring Bank robbery in Palermo, which was stolen several billion lire. Initially, he was sentenced to life imprisonment, which is then thanks to the decision of the constitutional court of Italy was replaced by him, like some others were in jail for dangerous criminals, for 30 years of imprisonment. After 25 years in the chamber, the mafia boss was prematurely released in 2014.
The investigation into the murder of Gainotti managed by the Office for anti-mafia Palermo.
Earlier it was reported that in Italy the mafia fed lender to the pigs.
Comments
comments