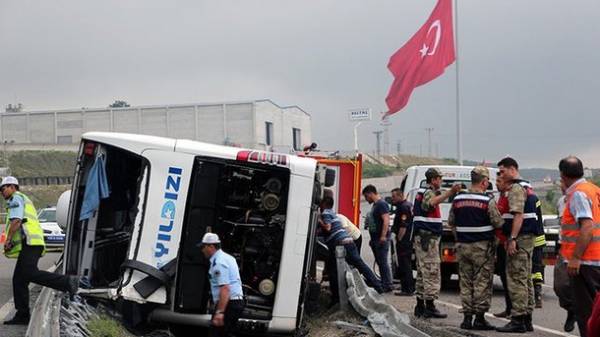 In Turkey, in the province of Samsun capsized bus with the military, 47 people were injured. This publication reports the Daily Sabah, the TV channel "112 Ukraine".
Two people are in critical condition. According to provincial Governor Ibrahim Sahin, injuries in the accident got the bus driver and one soldier.
The driver of the bus lost control of the vehicle on the way to the local airport where he was taking soldiers.
As reported in the U.S. in an accident involving a bus injured 39 people.
Comments
comments