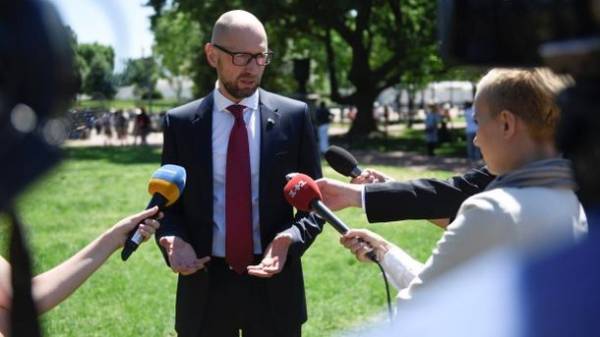 The leader of the "popular front" Arseniy Yatsenyuk said that during his meetings with ex-U.S. President Barack Obama and former U.S. Vice President Joe Biden have discussed supplies of defensive weapons to Ukraine. about this he wrote in Facebook.
According to him, Ukraine has support in the Senate and in the U.S. Congress Republicans and Democrats.
"It's important for us to have bipartisan support. We met with the new American administration, was also meeting with former US President Barack Obama and Vice President Joseph Biden. The question that is being discussed is the delivery of defensive weapons to Ukraine. And I here hope to have the support of Congress and the new us administration", – wrote Yatsenyuk.
He noted that Ukraine not only protects itself from Russian aggression, but also the countries of the European Union.
Yesterday Yatsenyuk said that hopes to pressure Europe and the US on Russia and its leader Vladimir Putinto get him to perform the Minsk agreement.
Comments
comments