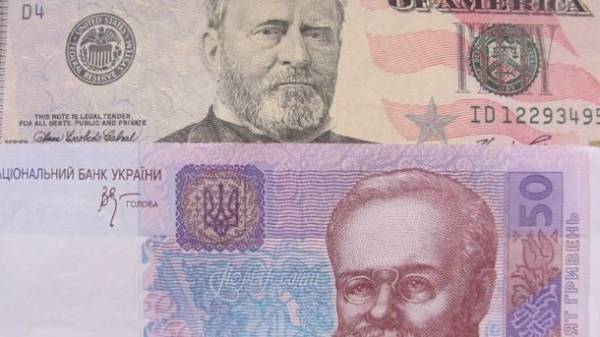 Ukrainians in February 2017 banks have bought foreign currency on the equivalent 186,8 million U.S. dollars, while sold at 272,7 million dollars. About it reports a press-service of the National Bank of Ukraine (NBU).
According to the NBU, compared to January of this year the volume of purchases of foreign currency increased by 29.3%, sales – 37.9% and compared to February last, respectively 4,8% and 46.7%.
The NBU clarifies that direct USD Ukrainians last month bought 146,6 million dollars, and sold for $ 193.7 million.
The regulator also specifies that on the interbank market in February of this year, trading volume fell 1.1%, while compared to February last – by 45.1%, to 2.69 billion US dollars.
The national Bank in February more to redeem excess currency than covered the deficit: buying amounted to 133,6 million dollars, while the selling – 52.7 million dollars.
In January the situation was reversed: the NBU purchased 157,8 million dollars, while giving to support the hryvnia amounting to 235.8 million. A similar situation was in February 2016: purchase of 22.2 million dollars in the sale of 181 million dollars.
The result is a total for the first two months of 2017, the national Bank has entered the positive balance of interventions 2.9 million against a negative in 233,1 million dollars in January-February last year.
As reported, from 1 January 2017 was cancelled 2% fee on purchase of currency, which, in the opinion of the national Bank and experts of the market should reduce the proportion of "black" and "grey" segments of the market of cash foreign exchange transactions and to increase the share of the legal market.
Comments
comments