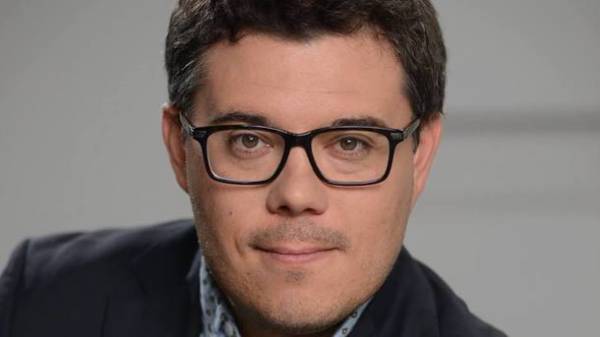 A prominent political analyst Taras Berezovets supported the ban on Russian sites in Ukraine, noting that it was protecting national security. In his opinion, there are at least six reasons.
"It is no secret that "Schoolmates" and "Vkontakte", and Mail.ru widely used in order to: a) propaganda and counter-propaganda in the interests of Russian secret services; b) stuffing and fake damaging information against Ukraine, other countries of the former USSR, EU and US; C) as a network of coordination of the existing and recruiting new agents of the Russian intelligence service; d) working out plans of mobilization of the citizens of the FSU and the Russian-speaking Diaspora in Western countries; d) collecting information of a personal and business nature of foreign citizens, including Ukrainians; e) preparation and carrying out of actions of a terrorist nature," he wrote on his page in Facebook.
"Therefore, the decision of the security Council to ban the activities of, let's call them honestly, subversive Russian resources on the territory of Ukraine, not just good, but essential. And it's not a question of information hygiene. Will have to suffer some inconveniences and to move the conversation to yahoo or gmail," added the expert.
However, as noted Berezovets, there is a problem with a number of outwardly Ukrainian resources that serve the interests of the enemy.
"Hybrid war will gain momentum and what was true in 2014, that completely changed the appearance after 3 years. To survive, you need to act tough. And the question is just about the survival of the country. The truth is that hard times are still ahead," concluded the analyst.
As reported, today President Poroshenko signed the decree about introduction of sanctions against Russia.
As stated in the Supplement to the presidential decree, the decision to ban Internet service providers providing services for user access to the Internet resources services "Mail.ru" (Www.mail.ru) and the social networks "Vkontakte" (www.vk.com) and "Classmates" (www.ok.ru), as well as a number of the services portal of the Russian yandex.ru and other Russian resources.
It is noted that sanctions against Russian Internet resources is for three years.
Comments
comments