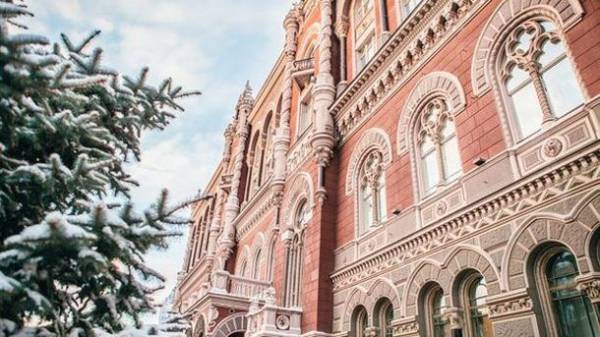 Assets of the National Bank of Ukraine (NBU) in 2016 rose to 940,6 billion. For comparison, in 2015, the figure was 849,2 billion. This reports the press service of the NBU, citing preliminary data controller.
"The main factor in the growth of assets of the NBU was the increase in international reserves of Ukraine, which has grown for 2016 for $ 2.2 billion, or 17% and amounted at year end to 15.5 billion dollars" , – said the Director of the Department of financial inspection of the national Bank Oleg Stringa.
At the same time, assets in national currency in Central Bank's balance sheet for the reporting period decreased by 384 billion or 8% to $ 439 billion, which is a consequence of monetary policy for achieving the inflation target, said the NBU.
According to Stringa, the volume of securities in the portfolio of the NBU decreased by UAH 10.1 billion, which is the result of a lack of dominance of fiscal policy over monetary policy.
In addition, the reduced volume of debts of banks to the Central Bank: the borrowers year returned to the national Bank refinancing loans 31.7 billion. At the same time, the liabilities of the National Bank increased by 19.6 billion UAH to UAH 746 bn. The volume of certificates of Deposit issued by the NBU, decreased from the beginning of the year to 217 billion UAH and amounted to 68.2 billion UAH.
"The amount of liquidity invested in the NBU Deposit certificates, indicates that banks have excess resources that can be spent on lending to the economy, because the yield on certificates of Deposit is less than the cost of loans," – explained Stringa.
The resumption of lending, in particular, small and medium business is one of the objectives of the banking system in 2017 and subsequent years, noted in the NBU. "This will contribute to and capitalize the banking system, and a further expected decline in inflation and the refinancing rate of the NBU," – said Stringa.
The equity capital of the National Bank increased over the year 2016 at 71.7 billion UAH – to 194.6 billion mainly due to the profit.
Recall the provisional statements of the NBU for the year 2016 will still pass an audit and be approved by the Board and the Board of the National Bank.
Comments
comments