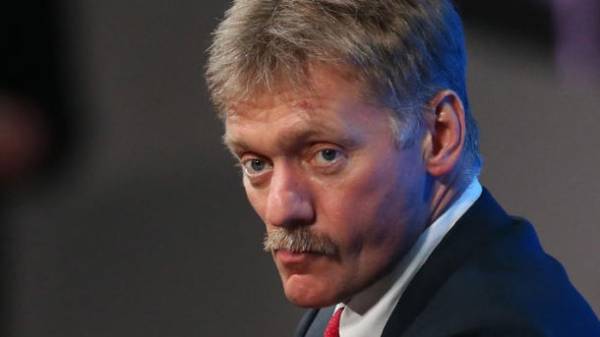 The Kremlin said that he is closely monitoring the situation with the sanctions of Kiev media, not yet ready to talk about retaliatory sanctions, but do not forget about the principle of reciprocity.
Answering the question of whether the Kremlin to take retaliatory sanctions against the Ukrainian media, the press Secretary of the President Dmitry Peskov said: "not Yet ready to tell you. In Ukraine is not so much of a certain powerful information resources and popular in Russian-speaking space."
At the same time, Peskov said: "We are very closely monitoring the situation and, of course, do not forget about the principle of reciprocity".
The Kremlin also believe Kiev introduced sanctions against Russian legal entities and individuals unfriendly and short-sighted step.
As reported, today President Poroshenko signed the decree about introduction of sanctions against Russia.
As stated in the Supplement to the presidential decree, the decision to ban Internet service providers providing services for user access to the Internet resources services "Mail.ru" (Www.mail.ru) and the social networks "Vkontakte" (www.vk.com) and "Classmates" (www.ok.ru), as well as a number of the services portal of the Russian yandex.ru and other Russian resources.
It is noted that sanctions against Russian Internet resources is for three years.
Comments
comments