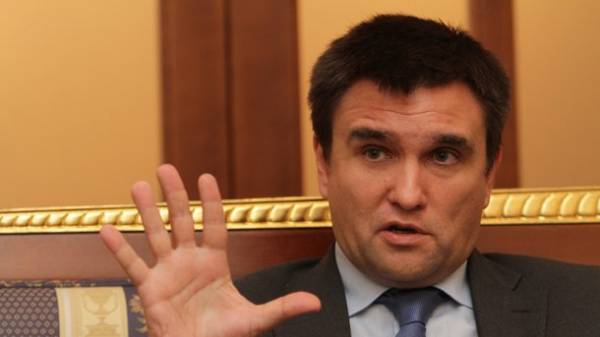 The Minister of foreign Affairs of Ukraine Pavlo Klimkin considers adequate in the current situation the decision to ban in Ukraine the Russian social networking sites.
"This decision is connected with the scale of Russian propaganda and all the efforts made by Russia through their social networks to spread its propaganda," the Minister said.
According to Klimkin, it has a page "Vkontakte", but after the decision of the national security Council it's going to lock. The Minister also noted that the damage from propaganda networks in Russia outweigh the benefits of providing truthful information to the Russians through social networks.
"I use it to my messages in the first place has reached the audience for which I can't reach, because my interviews are prohibited by Russian channel. And on the whole truthful message we can give and who can hear the Russians, is also prohibited. So my page "Vkontakte" was used for this purpose, but the decision and the extent of how it is used for propaganda, definitely prevail," – explained his position the head of the foreign Ministry.
According to him, for anybody not a secret that social networks are used to spread propaganda.
"It had to be done (ban – Ed.) much earlier", – said Klimkin.
President of Ukraine Petro Poroshenko said that soon will remove his page in Russian social network "Vkontakte".
As reported, today President Poroshenko signed the decree about introduction of sanctions against Russia.
As stated in the Supplement to the presidential decree, the decision to ban Internet service providers providing services for user access to the Internet resources services "Mail.ru" (www.mail.ru) and the social networks "Vkontakte" (www.vk.com) and "Classmates" (www.ok.ru), as well as a number of the services portal of the Russian yandex.ru and other Russian resources.
It is noted that sanctions against Russian Internet resources is for three years.
Comments
comments