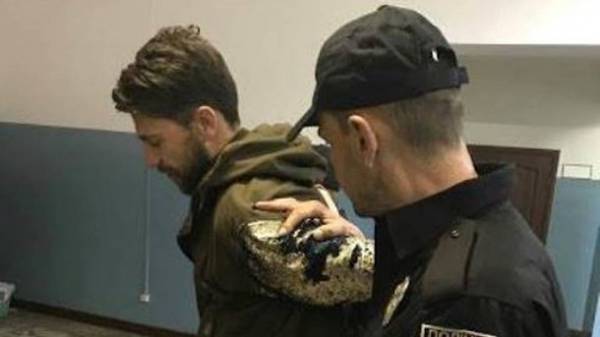 Dneprovsky court of the capital of Seduce was released on personal recognizance. Detained him during the final of the Eurovision song contest, right after Seduc climbed up on the stage, where she sang and Jamal lowered his pants, showing millions of viewers live their ass.
The prankster could face a fine or up to five years imprisonment.
The representative Jamala believes this is too harsh a punishment.
We will remind, during performance of the Ukrainian singer Jamala in the finals on may 13 at the scene ran "fan" with the Australian flag, which turned out to be Vitaly Seduc, and live bared buttocks. He was quickly overpowered and removed from the scene security.
So, the trick with the exposure of the buttocks from Vitaly Seduce will be investigated by organizing Committee of Eurovision, which I think he should be held accountable for their actions.
In turn, the President of Ukraine Petro Poroshenko during communication with journalists commented on the incident with the exposure of ass on the Jamala's performance.
May 15, Dniprovskiy district court hearing the case of trick journalist and prankster, the Eurovision song contest, released Vitaly Seduce until 12 July under the personal obligation.
The judge in his decision, noted that prosecutors were not able to provide the court with enough evidence that Seduc poses a threat to society or a potential evasion of the investigation.
It is noted that the prosecution demanded to arrest the prankster.
Also, now Seduc will have to report to law enforcement authorities upon request, and surrender of passport.
However, the journalist will still have to pay a fine in the amount of two minimum wages.
Comments
comments