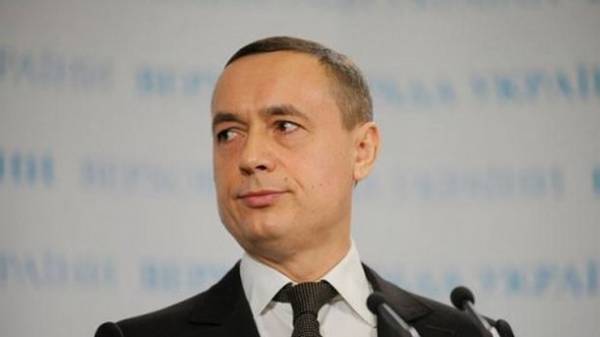 The defense has filed a motion in the Solomensky district court of Kiev for the immediate release of their client, the former people's Deputy Nikolay Martynenko, however, the court refused the protection of the petition, reports UNN.
According to the lawyer Petro Boyko, NS detention was illegal and he should be immediately released from custody because the detective did not provide any evidence that their client may be hiding.
"The detention was unreasonable. This is enough to Mykola Martynenko now was immediately released from custody … the necessity of arrest Martynenko was not" — said the lawyer.
"I do not deny themselves the release from custody," added the ex-MP Martynenko.
At the same time, the Prosecutor SAP Andrei Perov said that there were all legal grounds for the detention of the suspect.
The Prosecutor explained that in his statement, the lawyer asked to investigate one of the risks outlined in the SAP petition about election of a preventive measure Martynenko and will be announced and investigated in its consideration of the merits.
"These risks (risks of escape of a suspect — ed.) really existed. In more detail, this risk will be announced during questioning on the merits. I ask to refuse satisfaction of the petition of Mr. Boyko in connection with his inconsistency and discrepancy to norms of the current criminal procedure code," — said the Prosecutor's position Perov.
The investigating judge Alexander Bobrovnik, having heard opinions of participants of process, was denied the protection of the petition for the immediate release from custody Martynenko.
We will remind, on 20 April 2017 employees of NAB arrested former people's Deputy of Ukraine Mykola Martynenko. To him reported about suspicion in creation of criminal organization (part 5, article 191 of the criminal code) and misappropriation, embezzlement of property or taking to them by abuse of official position (paragraph 1 of article 255 of the criminal code).
On the same day, the detectives NAB under the procedural management of SAP prosecutors detained a second person, the Deputy head of "Naftogaz of Ukraine" Sergey Fracture, on suspicion of committing crimes under part 1 of article 255 ( "forming criminal organizations"), part 5 of article 191 ( "Assignment, waste of property or taking to them by abuse of official position") Criminal code of Ukraine.
According to investigators, state enterprise "VostGOK" signed a contract with the intermediary company controlled by detained ex-MP for the supply of uranium concentrate at inflated prices, resulting in the interests of the GP in the years 2014-2016 was damaged in the amount of $ 17280000 . USA .
Comments
comments