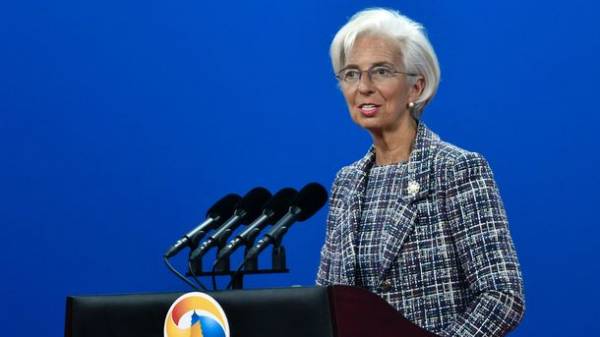 The managing Director of the International monetary Fund (IMF) and former Minister of economy of France, Christine Lagarde, called tea a symbol of unification of peoples and cultures. Such a statement she made on the forum of "One belt and one road" in Beijing, reported on the website of the organization on Sunday, may 14.
"Centuries, tea has brought together culture, community and people. For centuries tea has been an element of economic interaction through trade and investment," — said Lagarde.
She also compared the tea with the initiative of "One belt and one road" put forward by China. It is aimed at cultural and economic rapprochement between the people's Republic of China with other countries of Eurasia and was first announced by Chinese President XI Jinping in the fall of 2013.
The high-level forum on international cooperation in the framework of the strategy of "One belt and one road" (the Economic belt of the silk road and the Maritime silk road of the XXI century) brought together 29 heads of state and government, including Russian President Vladimir Putin and heads of major international organizations. The event takes place may 14-15.
Comments
comments