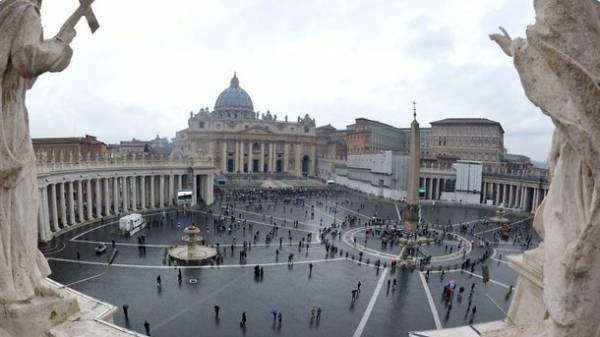 The net profit of the Vatican Bank (Institute for religious activities, IRD) in 2016 amounted to 36,001 million euros compared 16,127 million euros a year earlier, reported.
The growth was primarily driven by an increase in interest payments on the bonds (38 million euros).
On December 31, 2016, the volume of assets on the balance IRD amounted to EUR 3.3 billion compared to 3.2 billion euros a year earlier, of which shares accounted for € 672,6 million (670,3 million euros).
The number of customers of the Vatican Bank is around 15 thousand, the Volume of customer assets administered by the IRD, fell to 5.7 billion euros by the end of last year compared with 5.8 billion euros in 2015.
The audit of the financial statements of the Bank for the year 2016 was conducted by the firm Deloitte & Touche.
IRD does not operate like all other banks in the world. Employs slightly more than 100 people, mostly Italians. Oversight function performed by the cardinals.
The Bank rarely extends credit, but accepts deposits, carries out the transfers and invests the assets. Approximately half of the clients Catholic orders, and the other institutions of the Holy see, clergy, diocese, Catholic community.
Comments
comments