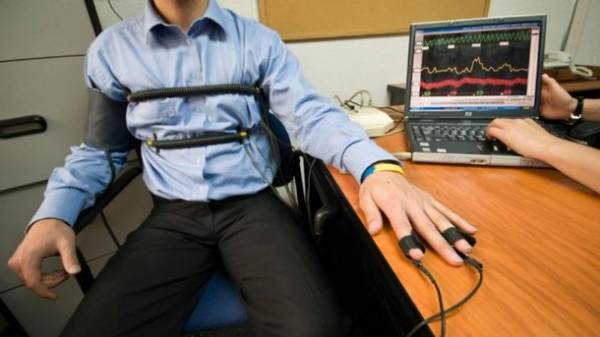 The Cabinet of Ministers of Ukraine approved the procedure for conducting psycho-physiological studies using polygraph of employees of the State Bureau of investigation. The decision was taken at a government meeting.
"The draft resolution approves the procedure of the polygraph for personnel of the State Bureau of investigation," – said acting Minister of health of Ukraine Ulyana Suprun at the Cabinet meeting.
Under the approved procedure, the study is to obtain indicative information about the presence:
signs of concealment or distortion of the personal data individual facts of the biography;
the signs of alcohol, drug addiction;
hidden motives at work in the state Bureau;
the availability of debt or financial obligations.
The procedure provides for the possibility of a polygraph test:
Commission subject to illegal actions, open in relation to his criminal proceedings;
identify contacts with members of criminal organizations;
participation in activities of banned public associations;
the presence of the right of residence, the citizenship of another country;
disclosure by a person of confidential information.
For verification, use the space area of more than 12 m, a height of not less than 2.5 m, where there is an upholstered chair with armrests.
Recall that the polygraph was used including during the re-certification of National police officers.
Comments
comments