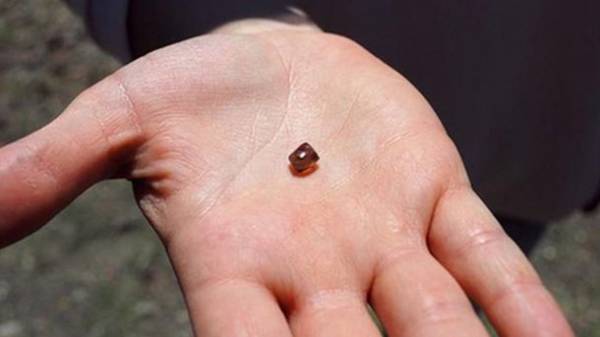 A visitor to the Park "Diamond crater" in the American state of Arkansas within 10 minutes found a diamond weight of 2.65 carats. About it reports UPI.
25-year-old resident of Oklahoma Victoria Brodsky (Victoria Brodski) decided to go on the field, when I learned that there managed to find a gem weighing more than seven carats. She arrived in the "Diamond crater" in the day of his birth, and after just a few minutes I saw in a drainage tunnel at the entrance to the mine something like a shard of colored glass.
The woman did not know that really picked up the gem, until I saw samples of gemstones in the Museum Park. "Finding Mrs. Brodsky is one of the most beautiful brown diamonds that I've seen here," said a fellow Waymon Cox (Waymon Cox). According to him, the stone has no visible defects, is characterized by a flat rounded shape and a size comparable to the bead.
Cox called the found diamond Michelangelo in honor of one of the main characters of the cartoon "teenage mutant ninja Turtles".
In March it was reported that 14-year-old found in the "Diamond crater" gemstone carat weight 7,44.
The Park is located on the site of an extinct volcano. This is the only publicly accessible deposits of these stones in the world. In 1990 there was discovered a diamond of Stroun-Wagner — rare, colorless stone, totally devoid of internal defects. The Park was purchased by the discovery by 34,7 thousand dollars.
Comments
comments