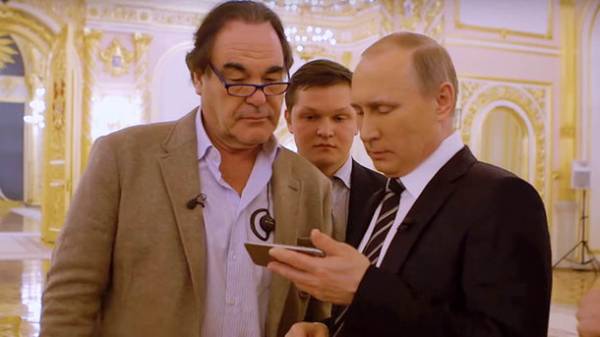 Russian President Vladimir Putin said in an interview with the American Director Oliver stone that he has grandchildren. Stone asked her if the Russian President of their grandchildren.
"Putin said Yes, but admitted that he had not much time to play with them," CNN quoted an excerpt of the interview.
Four-part stone's film about Putin will be shown on American television on June 12-15. The film is a compilation of conversations between the President and the American filmmaker Oliver stone, written with 2015 to 2017.
Earlier it was reported that Director Oliver stone gave Putin an empty box from a disk with a Kubrick film.
Comments
comments