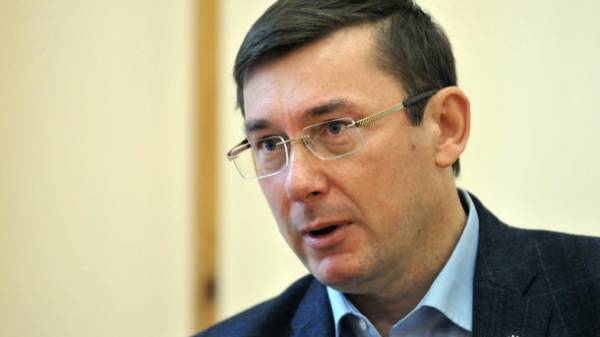 The Prosecutor General of Ukraine Yuriy Lutsenko called people's Deputy of Ukraine (fraction "Oppositional block") Mikhail Dobkin to the Prosecutor General on Friday, July 14.
"I invite Dobkin Mikhail Markovic to come to the Prosecutor General of Ukraine tomorrow at 14.00. I hope that by this time the court will take all the necessary decisions that will allow to realize the decision of the Verkhovna Rada", – Lutsenko said from the rostrum of Parliament after MPs agreed to the bringing Dobkin to criminal responsibility, detention and arrest.
As reported, the Verkhovna Rada on Thursday granted three views of the Prosecutor General on giving consent to the criminal prosecution, detention and arrest of MP Dobkin.
According to Lutsenko, Dobkin "deliberately acted upon a preliminary collusion with a group of people, abusing the official position of head of the Kharkiv city Council in the interests of third parties… has committed a criminal offence".
The attorney General also noted that the preliminary investigation against the MP continues. "The investigation is objective, unbiased and fairly widespread on land Scam continues", – Lutsenko told.
See also: Sweatpants and sneakers: Dobkin took in Parliament, "alarming suitcase"
July 12 at the meeting of the parliamentary Committee on rules itself Dobkin said that he will ask Parliament to remove his parliamentary immunity, however, is strongly opposed to their detention and arrest, as he considers such claims to be unfounded. "I will vote for the lifting of parliamentary immunity… but they have the problem that I was in prison," – said Dobkin.
Earlier, Prosecutor General Yury Lutsenko urged the deputies Maksym Polyakov and Borislav Rosenblatt after the vote on the removal of inviolability from the people's Deputy Mikhail Dobkin to go to the office of the chief of staff of the Verkhovna Rada to present their suspicion, as they did not appear at 14.30 in the Prosecutor's office for implementation of this procedure.
Comments
comments