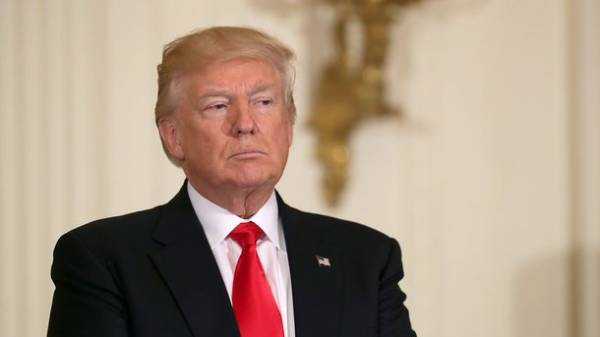 The US President Donald trump, according to his tax returns for the last ten years, almost did not conduct business related to Russia and do not owe money to anyone in Russia, said on Friday American radio station EN-P-Ar with reference to his lawyers.
"With the exception of some cases, Your tax return shows that You did not receive income from Russian sources," say the lawyers of Sherri Dillon and Willem Nelson from the office of Morgan, Lewis & Bockius, addressed to Trump. The letter is dated 8 March 2017, but published in the us media only now.
The lawyers explained that they referred the exemptions apply to the contest "Miss world", organized by trump in 2013 in Moscow. In addition, in 2008, the company, Trump Properties sold a property in Florida billionaire from Russia. Finally, over the past 10 years, the company Trump Organization and others associated with the trump company sold goods or services to Russian clients. We are talking about the sale of apartments, booking hotel rooms, arranging games of Golf-clubs and the sale of goods of the brand Trump.
In addition, the lawyers assure that, according to tax returns for the last 10 years, no trump, no Trump Organization did not owe money to the Russian companies and did not pay any money for the debts. Also revealed no traces of any investment trump or Trump Organizations in Russia.
Earlier this week, the trump in interview to TV channel EN-Bi-si has informed about this letter his lawyers and assured that "with the exception of these (mentioned in the letter – ed.) occasions, I had nothing to do with Russia."
Comments
comments