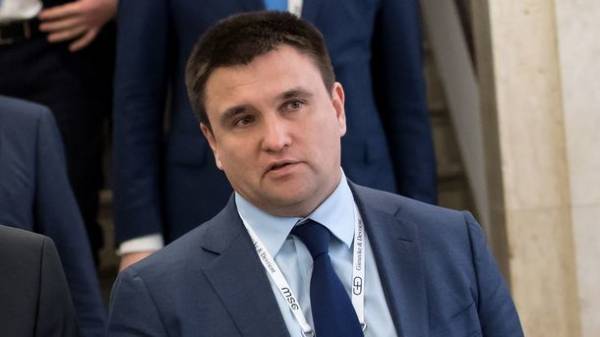 Foreign Minister Pavlo Klimkin said that the newly elected President of France Emmanuel Makron will put pressure on Russia to force her to perform the Minsk agreement. He said this in an interview with "Voice of America" during a visit to the United States.
According to him, the macron will be working hard to put pressure on Russia.
"I'm sure he and his team are very consistent and powerful will work to put pressure on Russia to fulfill what it needs to perform. Russia is now consciously change tactics, trying to get everything to a standstill for its decisions, and that now she's trying to create a completely different logic, speaking about some mystical "the people of Donbass". That is, this logic is deliberately designed to raise the stakes and to legalize the Russian protectorate, which in fact they are already established in the Donbas. But it is well understood that this is the road to nowhere" – said Klimkin.
He noted that now Ukraine and its Western partners need to join forces to put pressure on Russia to make to implement the Minsk agreements.
"It is very important to coordinate. France – new President. The Ukrainian President communicates with the Chancellor of Germany. Of course, the French President will visit this country during one of the first visits, and of course the subject (of conversation) will bilateral coordination, and between us and our French and German friends," added the Minister.
Also Pavlo Klimkin said that the United States can join the "channel format". The Minister noted that U.S. Secretary of state Rex Tillerson may be the advocate of Ukraine in negotiations with Russia.
Comments
comments