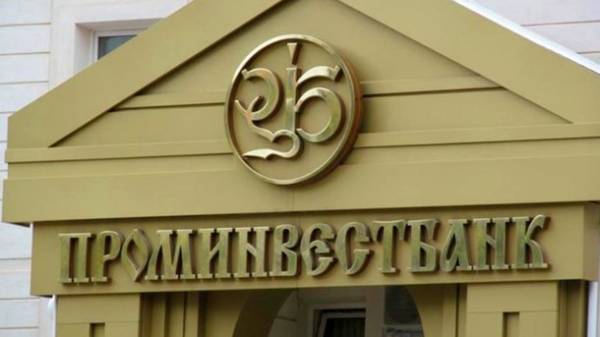 Russian Vnesheconombank, which is the parent structure of the Ukrainian Prominvestbank soon going to announce the deal for the sale of subsidiaries. About it writes "Economic truth", citing a source in the banking market.
According to the interlocutor of the edition, negotiations about the sale of Ukrainian "daughter" of VEB led with three potential buyers.
The first option – business Norwalk Alkalaev and Sergey Touch. Alkalaev – Donetsk businessman, the Deputy of the Verkhovna Rada of the 5th, 6th, 7th convocations. In 2012 he was elected from the Party of regions (No. 52 in the list). Now holds the position of President of Federation of judo of Ukraine. Sergey Touch – business partner Alkalaeva, was his assistant in the 6th and 7th convocations and served as Vice-President of the Kiev city Federation of Boxing.
The second option – the former head of SBU Valery Khoroshkovsky.
The third option – the Hungarian OTP Bank holding company.
We will remind, last week the Russian newspaper "Kommersant" reported that at the last stage there are two potential buyer (Khoroshkovsky and group Alkalaeva-Tronje), since according to the Chairman of VNESHECONOMBANK Sergey Gor OTP for a very long time made the decision. However, according to the interlocutor "Economic truth", the ULP did not come out of the negotiations.
"Hungarians imposed on the agreement for very long. I know that two weeks ago TNA didn't want to. But according to the latest information OTP is moving and it is possible that they will be buyers," said a source in the market.
Prominvestbank is one of the largest banks of Ukraine. As of 1 January 2017 its assets amounted to 34 billion. The Bank was founded in 1992. Its largest shareholder on June 30, 2016 remained the Russian state Vnesheconombank (Russia, 99,7%), which acquired the Bank in late 2008.
As reported, on Monday, Sberbank announced the sale of 100% shares of the Ukrainian subsidiary Bank to a consortium of investors, which will include the Latvian Norvik Banka (owned by businessman Grigory Guselnikov) and Belarusian private company, the relevant legally binding agreement has been signed. Later Norvik Banka announced that the main buyer of the Ukrainian subsidiary Bank Sberbank will be the son of the owner of the oil company "RussNeft" Mikhail Gutseriev said. Sberbank has announced that the deal will be closed in the first half of 2016.
While Sberbank in Ukraine will be known after the completion of the sales process – apparently, it will carry the name of Norvik Banka. The newspaper "Kommersant" with reference to sources reported on Wednesday that the amount of the transaction could reach $ 130 million on October 1, 2016, the Ukrainian capital of Sberbank was equal to about $ 140 million.
Thus , the NBU has not yet received official notification from the prospective investors on purchase of Ukrainian "daughter" of Sberbank. The national Bank also has not received the relevant documents for the acquisition of substantial participation.
Comments
comments