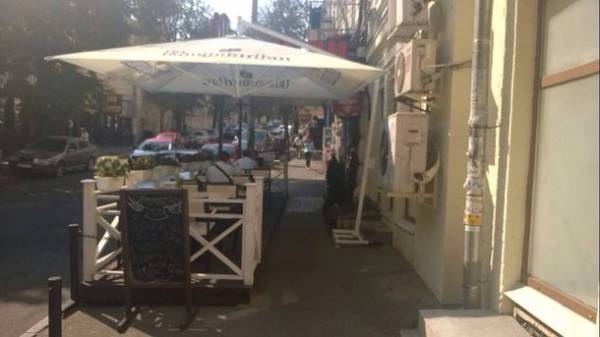 "Restoran near the house, scattered summer terrace on the pavement, children walking to/from school, walk on the roadway. What actions and in what order to take to influence the situation?" — Maria Litvin, Kiev
Basil Sequin, a lawyer in private practice in the field of protection of the rights of citizens:
"You can contact the architectural control Department with the request to check the legality of the placement of outbuildings. If check is not carried out because of the reluctance of the subject of town planning to take part in it (the presence of the subject of urban planning is required during the audit, and any sanctions, its absence is not provided) — insist that the extension is constructed by persons unknown, and the test is conduct with the involvement of representatives of national police and local authority, as required by the exercise of state architectural-building control, approved by the CMU resolution №553 dated 23.05.2011
If there is reason to believe that happened unauthorized seizure of a land plot, you need to send an additional appeal to Netpolicy. Even if the extension is a seasonal facility, which operates under the information card, issued by the Department of planning and architecture, it's not time to give up: such a document can be issued in violation of the "Order of the sites for supply of stationary restaurants in the city of Kiev", approved by order of the Kyiv city state administration dated 07.11.2013 No. 2027. In particular, it says that the pedestrian zone should be not less than 1.8 m, and prohibits the location of seasonal sites at a distance closer than 20 meters in both directions from the stops of public transport.
If local authorities ignore your appeals, their actions can be challenged in the court and request cancellation of the appropriate permits for temporary structures. This procedure is complicated: for greater efficiency, you can enlist the support of your local deputies or deputies of Ukraine.
Comments
comments