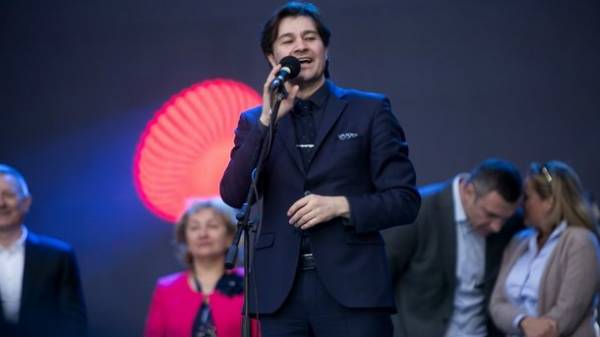 Minister of culture Yevhen Nyshchuk said that information about the possible disqualification of Ukraine for 3 years from participating in the Eurovision song contest because of the scandal c a party of Russian Federation – "just a rumor".
"Not yet ready to comment on this situation, as the information on the disqualification of Ukraine for three years – just a rumor. We do not have any official letters, to talk about it," – said Nyshchuk in an interview Eurovision.ua.
"Ukraine is an open and multicultural country, however, the situation with the representative of Russia at Eurovision – this is an obvious provocation. Here, everyone knew in advance that there are certain laws of Ukraine. We are actually at war. In each country there is a law, and the question of law is not discussed. So we did as required by the law," he explained.
As you know, in March, the SBU has banned entry for three years in Ukraine Yulia Samoilova as she visited the annexed Crimea. In this regard, the Russian media holding VGTRK (channels "Russia 1" "Russia-24", "RTR-Planeta", etc.) and "the First channel" has officially refused to broadcast the competition this year.
The European broadcasting Union, which organizes Eurovision, next week will consider the application of sanctions against Ukraine and Russia over the situation that has arisen this year in connection with a participant from the Russian Federation.
As stated by the head of the organizing Committee Frank-Dieter Fralin, the decision, the Union will announce after the contest, probably in the framework of the meeting on 12 June.
Comments
comments