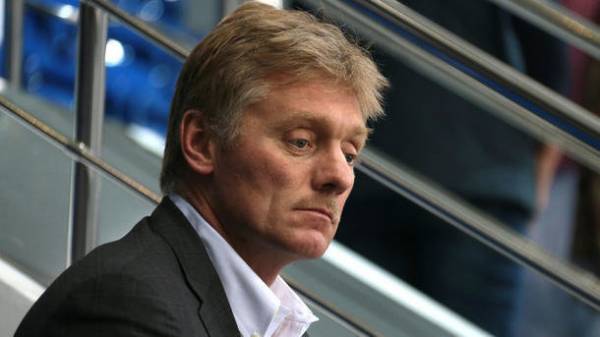 Press Secretary of Russian President Vladimir Putin Dmitry Peskov did not consider the important issue of the timing of the restoration of friendly relations between Ukraine and Russia.
He stated this in an interview with RBC.
At the request of the journalist to predict the possible recognition by Ukraine of Russian occupation of Crimea as "legitimate" and restore friendly relations between the countries, Peskov said: "I don't think someone will be able to give such forecasts. This is the first. And the second, from the point of view of our current reality, status of the Crimea as a region of the Russian Federation, it is not so important, because it is unlikely that it will ever change."
We will remind, Russia in March 2014 after the introduction of troops annexed Ukrainian Crimea and organized a "referendum" on his self-determination.
Self-proclaimed Crimean "authorities" announced that 96,77% voted for joining the Crimea to Russia. March 18 in the Kremlin signed the so-called "agreement" on the adoption in the Russian Federation of the Crimea and Sevastopol.
Western countries do not recognize the annexation of Crimea and imposed a series of economic sanctions against Russia.
Comments
comments