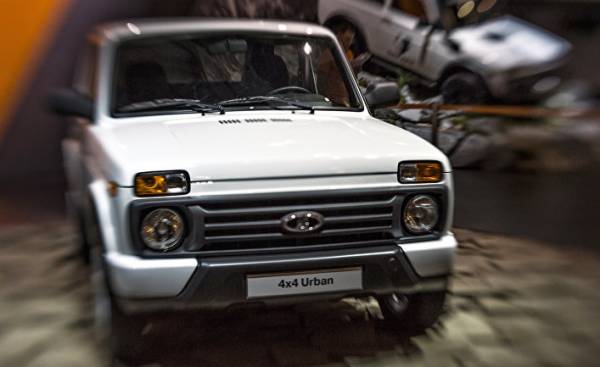 When this is designed for the mass market SUV 4×4 appeared on the scene in the 1970's, I was a teenager. This large, rough car, which began to appear everywhere, I had a sense of admiration. Vehicles such as Toyota Land Cruiser, Range Rover, Mercedes G-class, Chevy Blazer, they all had something exotic and adventure, and to me it made a compelling impression. I literally smelled the horses and heard the sounds of music in the country style every time I see a Blazer or a Ford Bronco on the roads of my hometown, and it seemed to me that they came there straight from the Wild West.
With age this magic has not disappeared. All around us, friends and family members, began to consider buying one of these recently domesticated and configured on an adventure vehicles. Whether it's a Nissan Patrol or Isuzu Trooper? But maybe LJ or Suzuki Samurai? Then it was possible to buy a car where you could easily drive back and forth across the Sahara, or take the meso-American journey from Alaska to Argentina. Many have not gone further than the local dead end, but I know some people who were on the edge of the Earth.

The world is at your feet
The impression was as if the world has become more accessible and, in addition, this new breed of cars could even get you to Timbuktu — but still with comfort. Inside were a fully domesticated seat, it was possible to even power steering and automatic transmission as in normal cars. And yet these machines could perform such tricks, which you could not dream, while driving a more conventional car.
We with the father have received unforgettable impressions from many hours of test drives in the late 1970-ies and early 1980-x years behind the wheel, "parquet" SUVs in the presence of an enthusiastic seller who tried to convince us that every school teacher has to have a car capable of climbing up at a 45 degree angle in the lowest gear to lock the differential and drive through rivers. Some of those test drives was pretty dangerous, but, nevertheless, the car itself and its passengers are always safe and sound returned to the office dealer.
It was also the period of the cold war, and we, the Europeans, considered the Soviet Union and the Eastern bloc as the place which best can be compared with the land of Mordor from "the Lord of the rings". They seemed in some mysterious place, closed for research and even for tourist interest, and all the time they devoted to the fact that in cold blood was preparing to destroy us.
Nevertheless, they provided us with fantastic anecdotes from the "Armenian radio", and several, in fact, have become icons of cars (and others, quite casually done). In fact, my mother started with Czech company Tatra, which gained fame among lovers of vintage cars their cars, reminiscent in shape of dolphins and equipped located in the rear 8-cylinder V-engine with air cooling and running through the centre of the "fish fin", the style reminiscent of jet stabilizers.
These jokes and communication through the family car allowed me at a very young age to fully appreciate one opponent in 1970-1980-ies among AWD vehicles which many people in Western Europe looked on with contempt and suspicion, — it is a "Lada Niva".
Jokes aside
Russian cars Lada, produced by AVTOVAZ, has been the subject of ridicule in the West. What do you call a Lada car with a sliding sunroof? Right, the dumpster. The main target for ridicule was the sedan under the name of Riva (Lada VAZ 2105, VAZ 2107 — approx. TRANS.). However, the firm still produced and SUVs. Rough is not very big "field" first appeared on the roads in 1977. And 40 years later she still holds.
My first encounter with this car was at the motor show in Germany, where she tried very hard to look good next to the Toyota Land Cruiser J50… and, in my opinion, was easily defeated your competitor. Toyota seemed brutal, stiff and like a truck, whereas Lada exuded feminine grace and urban elegance that would fit and some Italian city. We should not forget that it was in the late 1970-ies — at a time when Mercedes W144 looked "smoothed" (today we rather compare it with furniture).
"Lada-Niva" turned out to be extremely advanced and forward-looking car. Today it is obvious how influential he is. Its size is quite reasonable, it is compact, friendly to the garage; you can drive it around a European city without worrying about leaving behind a destructive trail. His body laid unexposed time, almost Italian aesthetics in the style of Giorgetto Giugiaro (Giorgetto Giugiaro), it is probably not surprising, since at that time the Italians took an active part in the design produced in Eastern Europe and car, by the way, in 1970-e years they have designed latest Tatras with a V8 engine.
However, not only the appearance of "field" was its peculiarity; it was, in fact, integral body that distinguishes her from the monsters with ladder frames around it, and as a result, there is more control, less weight and greater than the opponents passive safety. Years passed before the company Jeep has adopted this concept and made a successful car Cherokee.
Chassis and transmission are also represented absolute masterpieces of engineering compared to the leaf springs (this is the easiest type of suspension) and rigid axle competitors from Japan and the United States. The "Fields" in fact, there were three differential, independent suspension front and plus everywhere coil springs — and then no one, except, perhaps, the company's Range Rover didn't. And even the Swiss Monteverdi Safari SUV, the car, which at that time was considered the absolute sample among cars 4×4, on the rear axle was leaf springs.
It seemed that the Niva could go anywhere. Lightweight and durable, it was able to drive where other, more massive SUVs were stuck. "Niva" was used during the Soviet Antarctic expedition, and according to reports it was the first car that was more than ten years on this frozen continent.
However, the most important thing is that the "Field" and today you can buy — it is experienced even iconic Defender car firm Land Rover, and to buy remained almost unchanged, original, brilliant and clean. You can buy it, you can drive, you can fix it. This car is a recent vintage model, and its purchase makes economic sense. If you buy it today, as an option you can choose the snow plow. You will have the opportunity to travel to Siberia on the road and back.
Putting aside pocket money, I started saving for this car in nine years, and now I'm 40, and that is awesome! — I'll probably be able to buy it.
Comments
comments