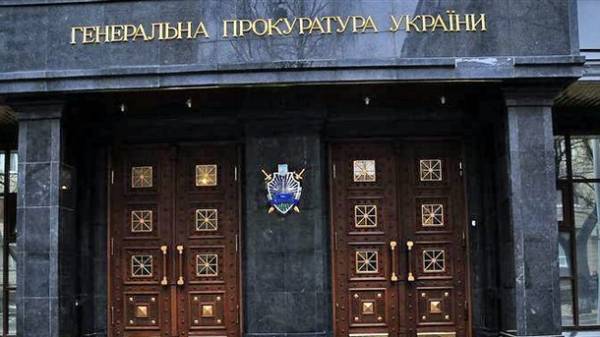 Deputy Prosecutor General of Ukraine Yevhen Yenin said that there is a political component in the decision of Interpol to withdraw arrest warrant for former President Viktor Yanukovych.
"Just 10 days ago had a dramatic PACE resolution, which critically assessed the activities of Interpol in the last stage," he said on air "channel 5" on Thursday evening.
In particular, according to him, it was about the unjustified increase in red cards of Interpol in recent times, and the attempts of some representatives of this structure to abuse the possibilities of this organization. "We are faced with a banal situation when any organization tries to present himself as holier than the Pope," said Deputy attorney General.
According to him, the leadership of Interpol has held the positions of representatives of Russia and China, which can also influence the decisions of that body.
3 may it became known that the Commission for control over files Interpol at the session in early March 2017, a decision was made about deleting files of Interpol's red card investigation, that is, the withdrawal of the international investigation of Yanukovych and his son Alexander.
These data confirmed the head of the Department of special investigations of the Prosecutor General of Ukraine Serhiy Gorbatyuk. According to him, the information received in law enforcement bodies of Ukraine at the end of April 2017. He also noted that a similar decision Interpol took on international wanted list the former head of the presidential administration of Ukraine at Yanukovych Andriy Klyuyev.
On the same day the Internet-the edition "Ukrainian truth" citing the press-Secretary of the national police of Ukraine Yaroslav Turkalo reported that Interpol refused to declare in search of Verkhovna Rada of Ukraine Oleksandr Onishchenko, who is suspected of organizing schemes of theft of funds in the extraction and sale of natural gas.
Then the lawyer Yuri Ivashchenko said that the Interpol has made the decision on the termination of the international search the former Minister of energy and coal industry of Ukraine Eduard Stavisky.
Comments
comments