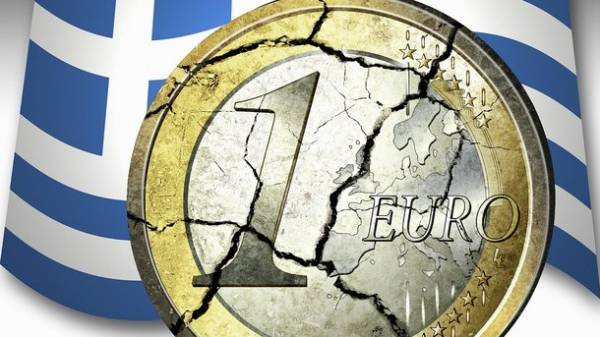 The EU is preparing measures to ease Greece's debt burden. On Thursday, may 4, reported Germany's Finance Ministry told Reuters, thereby denying the information of the German newspaper Handelsblatt and the recent statement by the Greek authorities, writes "Deutsche Welle".
Still in effect the agreement reached by Euro zone Finance Ministers in may 2016, under which the question of alleviating the debt burden will be considered after full implementation of measures envisaged by the third aid program for Greece, said the Ministry statement. The Department also noted that the completion of reforms that Athens has pledged to undertake, will help the country to cope with the repayment of debt. Therefore, the German government believes it is right to wait until the completion of the effect of the third aid package for Greece to 2018.
The representative of the European stabilization Fund ESM endorsed the position set out in the letter of the Ministry of Finance of Germany, and noted that the issue of debt relief for Greece after the completion of the current program of assistance will be considered only if such measures will be necessary. A nominal cancellation of the debt of Greece to exclude the ESM.
Recall that the debts of Greece amount to about 300 billion euros. Since 2010, she receives financial assistance from international lenders – the European Commission, the European Union and the International monetary Fund (IMF). In 2015, the creditors agreed with Greece second package of financial aid for a total amount of 86 billion euros.
At the meeting on 22 may, the Finance Ministers of the Eurogroup will make a decision on the allocation of Greece the next tranche in the amount of 7.5 billion euros.
Comments
comments