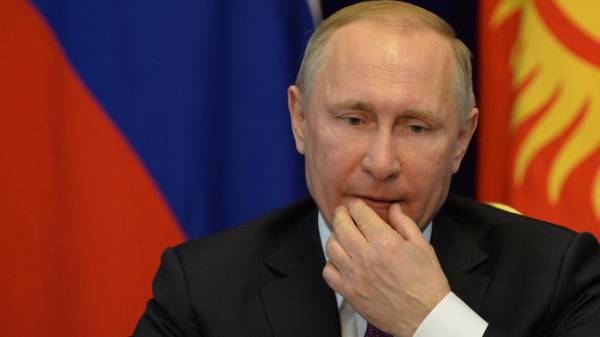 The plan advocacy campaigns to interfere in the elections of the President of the United States, was conducted at the Russian Institute of strategic studies (RISS), which is controlled by Russian President Vladimir Putin. According to U.S. intelligence, the RISS was created two documents with suggestions for outreach activities in connection with the election of the President of the United States. It is reported 112.ua with reference to Agency Reuters, citing three current and four former U.S. official.
The first document was prepared in June 2016. According to him it was proposed to start in social networks and under the control of the Russian government international media campaign, which was to encourage American voters to vote for the candidate with a more soft policy towards Russia. This document was a continuation of a campaign begun in March. In October was followed by another document. The authors suggested that the election victory of the democratic candidate Hillary Clinton, and suggested instead the campaign in support of Republican Donald trump to concentrate on reports of possible election fraud and discredit Clinton.
Both documents were addressed to specific people or departments, and distributed "at the highest levels" of the Russian authorities. At the disposal of us intelligence they were after the election. Participated in the campaign under the control of Russia, RT, Sputnik Agency and other media that have been instructed in a positive way to talk about the campaign trump.
Precisely engineered to RISS documents for Barack Obama's main argument in favor of that propaganda campaign and a series of cyber attacks, the aim of which was to influence the outcome of elections in the United States, is Russia, says Reuters.
"Putin all the time pursued the same goal (to influence the outcome of elections) and that he asked the Institute to develop a "road map", – told the Agency on condition of anonymity, a former employee in the intelligence agencies of the United States.
It is reported that RISS is headed by a former officer of Russian intelligence who was appointed directly by the Kremlin.
The sources declined to say how U.S. intelligence was able to obtain the documents. In the intelligence agencies in the US refused to comment on the issue.
In RT to the request, Reuters said, and the representative of the Agency Sputnik called the sources of the Agency "absolute lie".
Recall that us intelligence has published a report on the "intervention" of Russia in the U.S. presidential election. According to the head of National intelligence of the USA, during the U.S. campaign, Russia has decided that trump "will be easier to do business", as he is a businessman.
Comments
comments