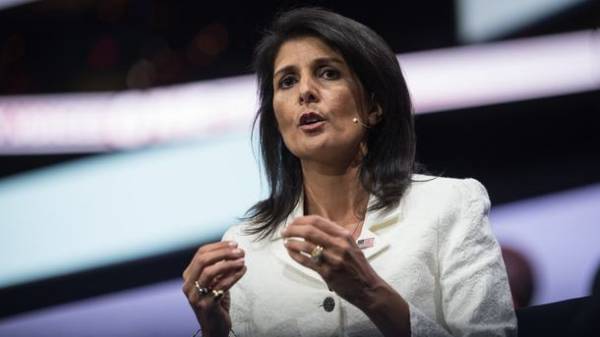 The USA does not see a political solution to the conflict in Syria without the ouster of President Bashar al-Assad.
This was announced by permanent representative to the UN, Nikki Haley in an interview with CNN.
"There is no such option where a political decision will occur with the Assad led regime. It's just – if you look at his actions, if you look at the situation, it will be difficult to see a government that will be peaceful and stable with Assad," said Haley.
In response to the question, do new US strikes on Syria, she said: "If there is a need to do more we will do more." Also, the American diplomat noted that regime change in Syria will happen, "because all parties see that Assad is not the leader that is necessary for peace in Syria."
Haley said that the removal of Assad is only one of the objectives of the US in Syria, along with the establishment of peace in this country, the destruction of the "Islamic state" and the reduction of Iran's influence.
We will remind, earlier the U.S. President Donald trump made a drawing of the new strikes on Syria.
Comments
comments