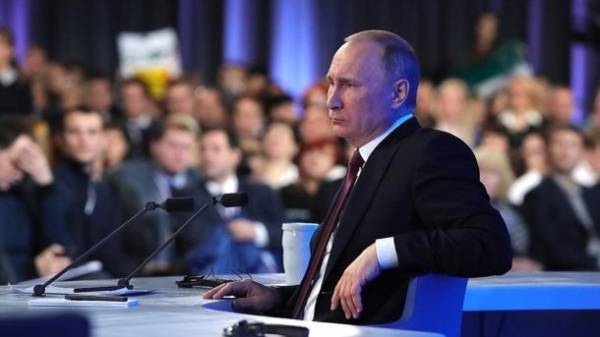 If in Russia the ruling elite start problems, the Russian leader Vladimir Putin will not be able to escape to another country, as it has no allies. This opinion was expressed on air of radio station "Echo of Moscow" – known Russian writer, journalist and opposition activist Viktor Shenderovich, reports "Apostrophe".
According to him, unlike the ex-President of Ukraine Viktor Yanukovych, whom Putin was able to cover yourself from the Ukrainian authorities, the Russian leader is nowhere to flee the country.
However, as noted by Shenderovich, Putin while there is time, as it "sits" on the nuclear button, plus still right resources and the army behind him. However, the writer noticed that all these "benefits" are on the decrease.
The writer believes that the West is negotiating with Russia, because the Russian authorities "in the presence of nuclear weapons feigns insanity". Shenderovich notes that "it's not called a place in the elite world. It's called you're the problem".
Earlier, the Russian-American historian Yuri Felshtinsky was expressed that Putin's regime may take power in Russia only in the case of a military catastrophe-the global military conflict.
In turn, Russian political analyst Mikhail Savva said that the re-election of Vladimir Putin as President in 2018 will bring Russia to collapse. In his opinion, Russia is facing the secession of several regions and socio-political turmoil because of the current Russian leader.
Comments
comments