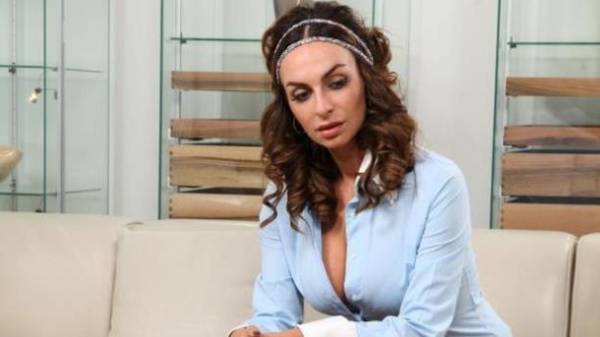 Russian TV presenter and member of the popular Comedy show Comedy Woman Ekaterina Barnabas now can't get in Ukraine, so as the SBU forbade her entry for five years. This is stated in the answer of the security Service of Ukraine to the request "Browser".
In SBU confirmed that Barnabas is the offence which is contrary to the security interests of Ukraine.
"SBU in March of this year was the decision to ban entry into Ukraine specified in the request the person for a period of 5 years due to the fact that her actions contradict the interests of security of Ukraine", – explained in the secret service.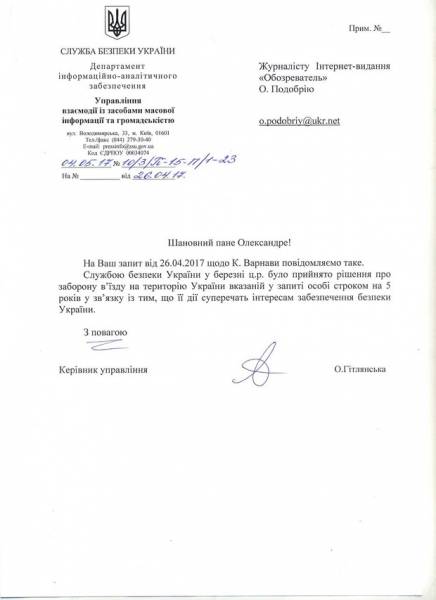 We also learned about a video in which participants Comedy Woman in 2016 in the Crimea sang a song about Russian President Vladimir Putin. Also noted the recent visits to Kiev by participating in "Comedy Woman", who on 30 March was performed in the Palace "Ukraine".
It is also known that Catherine Barnabas had worked as a presenter on one of the Ukrainian TV channels.
As reported, Kyiv intends to review the list of banned in Ukraine of Russian artists. The Ministry of culture noted that banned the Russians could be the ones who accidentally got into the "black list".
Comments
comments