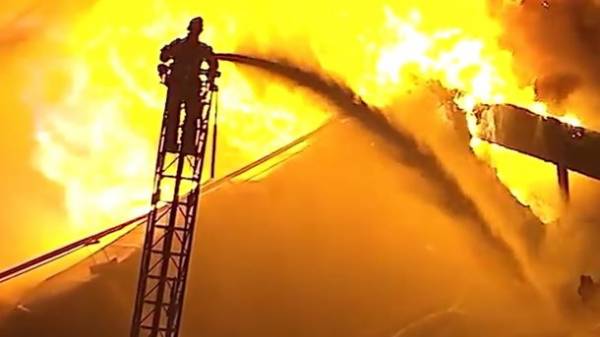 In the center of Moscow caught fire evicted the building. About this Twitter reports of EMERCOM in Moscow. The fire originated in Lubyanskiy proezd, 19.
At 08:26, it was reported the fire evicted the building on Lubyanka passage, 19.
— Emergencies Ministry MOSCOW (@emercom_press) may 5, 2017
It is reported that in the area hampered the movement of vehicles and heavy smoke visible.
The fire was rated second, raised number of complexity.
It was initially reported that the total fire area is 100 sq. m. However, later in the Ministry of emergency situations in Moscow reported that the fire area in the evicted building in the centre of Moscow has increased up to 3 thousand sq. m. Data on victims are not present.
According to updated information – the fire area is about 3.000 square meters. Information about victims did not arrive.
— Emergencies Ministry MOSCOW (@emercom_press) may 5, 2017
Comments
comments