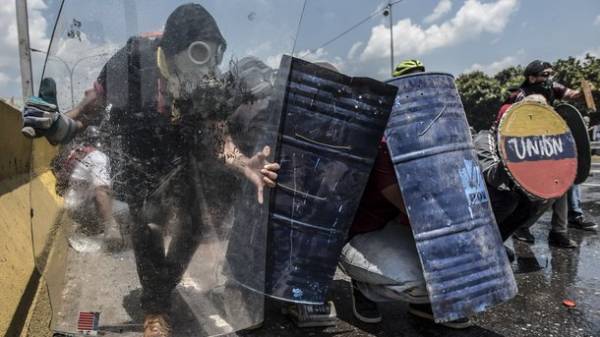 Venezuelan President Nicolas Maduro announced the increase in the minimum wage, pensions and salaries to state employees by 60% amid criticism and protests from the opposition.
On may 1, in Venezuela the new shares is scheduled opponents and supporters of Maduro.
"I decided to raise the minimum salary, pensions and salaries of all budget workers, doctors, nurses, military, police, firefighters and teachers by 60%," said Maduro in the air of the Venezuelan television channel VTV.
The minimum salary was raised to 200 thousand bolivars on the black market, this amount can be exchanged for about $ 50.
The difference between official and real exchange rate are often used by speculators from other countries that are cheap to buy bolivars and sell them at the official rate.
On the eve of the Venezuelan opposition, which already holds a few weeks , large protests across the country, announced that may 1 will hold a regular meeting.
"The first of may, we have to show our strength and that we in the majority that we want to have their say in the elections. We will not let the street cool down". – said the member of Parliament Freddy Guevara – note that the Parliament in a country controlled by the opposition.
Comments
comments