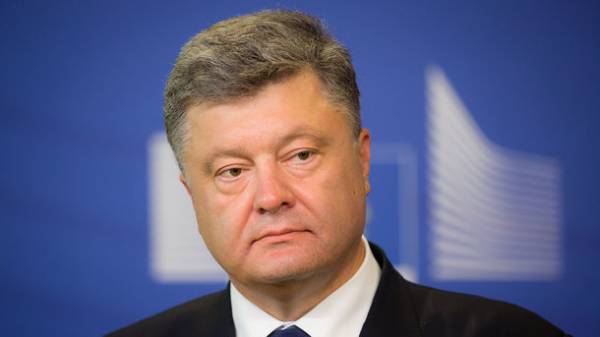 President of Ukraine Petro Poroshenko believes that law enforcement authorities have the opportunity to conduct an investigation against the head of the State fiscal service of the Roman Nasirov.
"I think that everyone is equal before the law and independent law enforcement agencies have the opportunity to realize their business in compliance with all positions," – said Poroshenko.
In his opinion, the independent anti-corruption bodies have the opportunity to bring the case to the end.
"I am sure that the establishment with the participation of the President of the independent anti-corruption infrastructure just proves she's truly independent and has the ability to do their job. The only thing that it should be brought to an end and justification must be serious," he said.
Earlier, the press Secretary of the President Svyatoslav Tsegolko in Twitter wrote that Poroshenko commented on criminal proceedings against Nasirov, noting that the National anti-corruption Bureau of Ukraine – an independent body.
As reported, the detectives NAB 2 on the evening of March declared suspicion in Commission of crime the head of GFS Nasirova and carried out his arrest. He is suspected of committing a crime under part 2 St. 364 (abuse of official position, entailed heavy consequences) the Criminal code of Ukraine.
On 3 March the Cabinet of Ministers dismissed the head of the State fiscal service Nasirov, with responsibilities for the head office to the acting Deputy head of the GFS Miroslav Sold.
Comments
comments