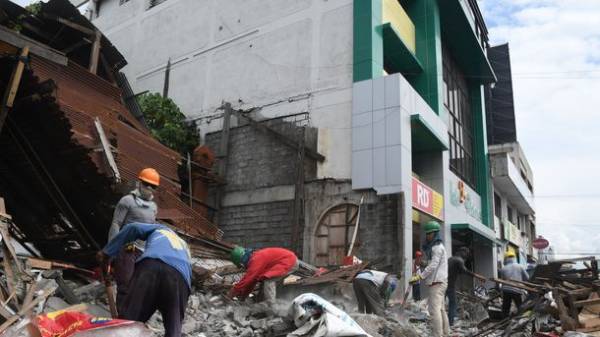 A powerful earthquake of 7.2-magnitude shook the coast of the island of Mindanao in the Philippines, reports TSN.
Currently there is no information about dead or wounded, but witnesses say that the quake was so strong that it shook the earth and walls of houses.
The epicenter was located 57 km to the Northwest of the province of Sarangani in southern Mindanao, the largest island in the South of the Philippine archipelago.
"It was so hard that for 10 seconds you could hear the earth shake. This is the strongest earthquake that I felt. The wall looked as if she would fall," – said a local resident.
The Pacific tsunami center has warned that there is a risk of large waves in a radius of 300 km from the earthquake epicenter. But the Institute of Volcanology and seismology of the Philippines stated that there was no threat of a tsunami there.
The head of the Institute, Renato Solidum said there is no need to leave the area of the earthquake. The quake was deep in the sea, but people are still warned to stay away from the coast over the next few hours. Solidum also said that serious damage is not expected.
Comments
comments