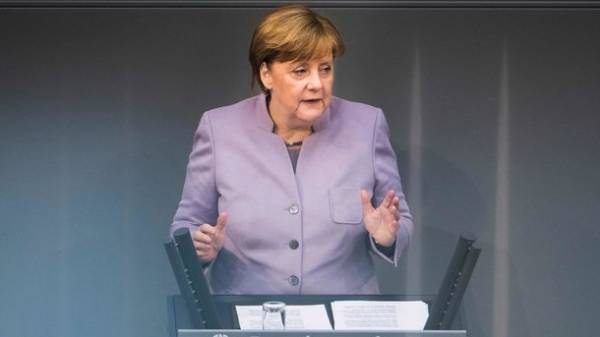 Europe and Turkey should not completely turn away from each other, but the introduction by Ankara of the death penalty will mean the end of dialogue on Turkey's membership in the EU. This was stated by German Chancellor Angela Merkel in an interview with the publications of the media group Redaktionsnetzwerk Deutschland, Deutsche Welle reports.
Merkel has called for prudence in the further relations of the European Union and Turkey. The head of the German government stressed that the task to open a new Chapter in talks with Turkey about EU membership is not worth it. At the same time, according to Merkel, the possible introduction by Ankara of the death penalty will mean the end of the dialogue.
Earlier, the head of EU diplomacy Federica Mogherini said that the EU's relations with Turkey, "outside the context of accession to the European Union." She noted that "the process of Turkey's accession, from the point of view of the EU, continues."
As you know, the referendum in Turkey, which took place on 16 April, was submitted the question of amendments to the Constitution, which President Recep Tayyip Erdogan gets all the power in the country. Following the plebiscite, President Recep Tayyip Erdogan said that he intends to restore the death penalty.
Turkish opposition demanded to cancel the results of the referendum in connection with mass violations, but the Supreme court of Turkey has refused to consider their claim.
In the report of the observers of the OSCE and the Council of Europe stated that the referendum in Turkey did not meet democratic standards, which are normalized by the Council of Europe and the OSCE. In particular, more than 2.5 million votes were rigged.
In the European Parliament in connection to the referendum called to suspend talks on Turkey's membership in the EU.
Comments
comments