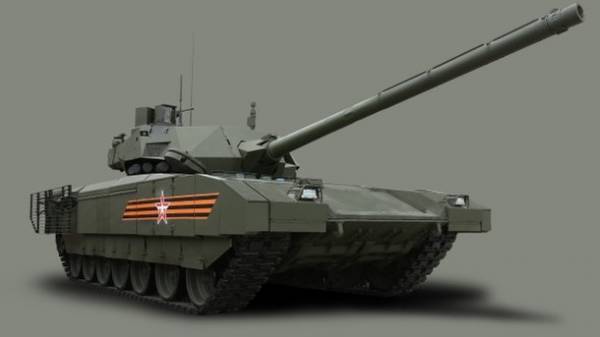 Ukraine should focus on creating anti-tank weapons, rather than trying to keep up with Russia in a tank arms race. This was stated by "Apostrophe" Director of information and consulting company Defense Express, a military expert Sergey Zgurets.
He noted that the most formidable on paper Russian tank "Armata" will not soon appear on the battlefield against the Ukrainian army.
"Production (of the tank "Armata" – ed.) is fraught with enormous problems, even there is doubt that in 10 years we will see on the shelf of the battle tank "Armata", given the number of technical, organizational and financial problems that have become visible in Russia in recent times," said Zgurets.
According to him, Ukraine by that time, could develop effective anti-tank weapons.
"By this time we should make a decision or to have their own tank (fully modernized to counter Russian tanks – ed.) if you go the linear way of opposition, or to create effective patterns of anti-tank weapons, which are able to minimize the advantage of any tank on the battlefield," – said the expert.
Also Shurez added that at the moment do not have to chase the solution to the question of how to confront the "Armata", in the form of creating a super tank of the Ukrainian sample, and more focus on developing anti-tank weapons.
We will remind, design Bureau "Luch" has tested a new batch of anti-tank missiles to the customer, which is capable of accurately hitting targets from a distance of five kilometers.
Comments
comments