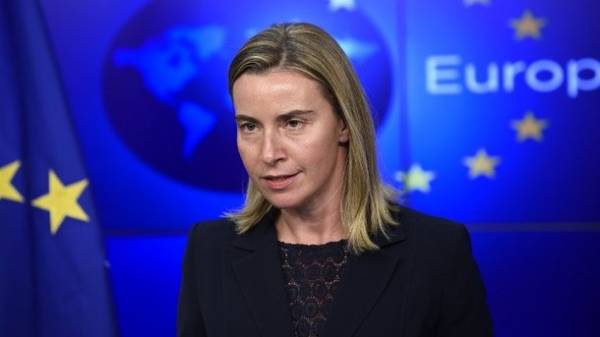 High representative of the European Union (EU) for foreign Affairs and security policy Federica Mogherini met in Moscow with Russian foreign Minister Sergei Lavrov.
During the meeting the head of European diplomacy noted that the EU is interested in cooperation with Russia and has a wide range of issues for discussion. However, she added that "it would be absurd to consider each other strategic partners and mutual sanctions are not the kind of relationship that partners usually have."
"Let's not pretend that we have nothing from 2014 has not changed for the worse," said Mogherini.
Mogherini said that he discussed with Lavrov how to make the Minsk-2 was fully implemented, as discussed with the authorities of Ukraine. "Sanctions are linked to this… won't go back to what happened in 2014, but we are certainly different considering the causes of this conflict", − said the diplomat.
Lavrov, in turn, has called the sanctions an artificial problem.
Earlier it was reported that during his first visit to Moscow, Mogherini will discuss with Lavrov the situation in Ukraine, Syria, Libya and Afghanistan, Iran's nuclear program and bilateral relations between Russia and the EU.
Comments
comments