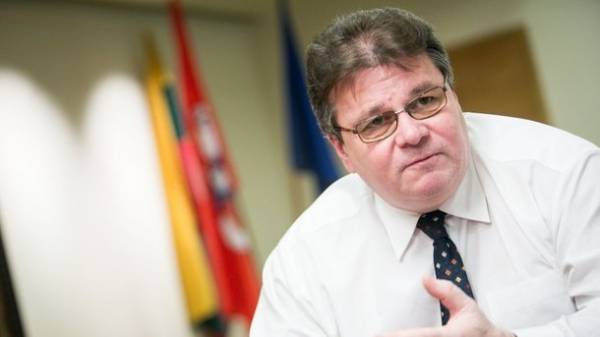 The Minister of foreign Affairs of Lithuania Linas Linkevičius said that the European Union has somewhat slowed down its influence on the situation in Ukraine, the reason for this waiting mood, connected with elections in key States of the EU, reports "Radio freedom".
"How can we feel comfortable when the situation in Ukraine is not improving. It is clear that there is a "waiting mood" elections in some States, hopes that something will change thing. But you can expect endless, but the aggression is not stopped. We are never late to interfere of course, we invaded the Crimea and carry out aggression, but if we can influence the situation, what is happening, and our responsibility," – said the diplomat.
Given this, the foreign Minister of Lithuania calls on the partners in the European Union to collect all of the resources – intellectual, diplomatic, financial and others – and to influence the situation in the East of Ukraine.
Informed Linkevicius accused the Russian Federation in a hybrid war in the Baltic in the Crimean scenario.
Comments
comments