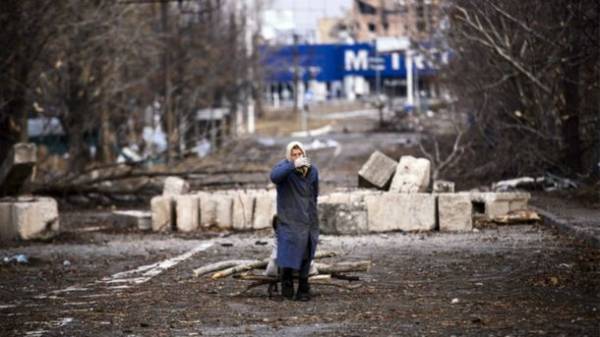 Ukraine needs to improve the quality of life, so that the occupant saw another country, but people in the occupied territories there would be no desire to seek in Russia. About it in his column on the website "Apostrophe" wrote former Deputy chief of the General staff of Georgia, a veteran of the Russo-Georgian war, and now instructor of the International project "training Center "PATRIOT" Merab Kikabidze.
According to him, people in the occupied territories needs to see what life in the new Ukraine is better than "Russian world".
"In Ukraine, one people – this is not Serbia, Macedonia or Croatia. Therefore, the government should have a program that would improve the quality of life in Ukraine. So the people in the occupied territories, so-called, or even the real separatists, saw that life in Kiev-controlled territories is better: medical care better wages and benefits, education, security, the army and the police — all the better. The occupier must see that Ukraine is not the same as three years ago. Only in this case will be to help Europe, our Western friends," – said Kikabidze.
He noted that Russia's problem will disappear, when the local population in the occupied territories will begin to irritate the local situation, and Ukraine will be strong country. With these arguments, Ukraine will be able to speak with Russia on equal terms.
The expert also stressed that Ukraine can't go to direct peace negotiations with Moscow.
"Ukraine should not flirt with Moscow and to think about how to gain time. Russia understands only the language of resistance," he added.
As told to journalist, ex-Deputy of city Council Dmitry Gordon, the occupied territory of Donbass and Crimea may one time to return control of Ukraineif suddenly, Russia would collapse or something to happen to her leader Vladimir Putin.
Comments
comments