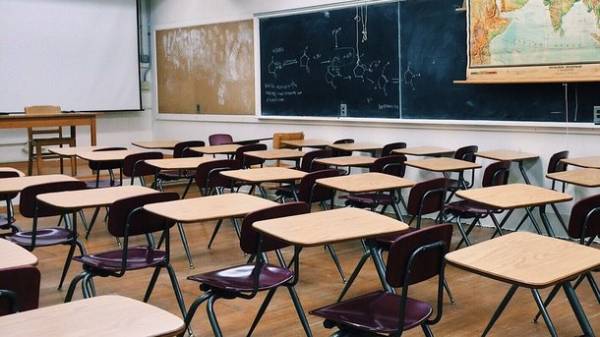 More than 240 thousand graduates of schools are going to participate in the substantive session of external independent testing (EIT) in 2017. This was announced by Director of the Ukrainian center for educational quality assessment Vadim Carangi.
"This year for participation in the test was 240 thousand 881 people. Of these, 192 778 thousand graduates of secondary schools in 2017," – said Karangi.
According to him, the number of people wishing to pass EIT in comparison with previous years has decreased, and this is due to the demographic situation and the fact that some of the applicants for admission to the universities will use the results of external assessment, which they received in previous years.
"The most massive thing – the Ukrainian language and literature, second place – history of Ukraine, then math," said Karangi.
He noted that wanting to test was on the subject of "physics": created on 26 491 thousand people.
Reported for testing on the Ukrainian language and the literature created 239 thousand 945 people, the history of Ukraine – 182 thousand 219, math – 113 113 thousand graduates.
"The largest number of participants of the external evaluation are regions such as Kyiv and Dnipropetrovsk oblast, where almost 20 thousand young citizens will participate in the independent evaluation," said Karangi.
According to him, the smallest number of members registered on the passage of UPE, in the Luhansk region – slightly less than 4,000 participants (3909 – if).
Carendi also noted that graduates from the occupied territories want to get a higher education in Ukrainian universities.
"So, we have information that this year in recent months… the appropriate statements to complete the assessment and receive documents externally submitted 740 persons from the uncontrolled territories", – said Karangi.
According to him, this is slightly less than in the previous year (in 2016 had about 1100 registered).
"But we must bear in mind that today there are Ukrainian educational centres (for applicants from uncontrolled Ukraine territories – Ed.). Accordingly, 200-300 individuals choose other form, offered by educational centers," said Karangi.
He also said that from April 28 on the information pages of all participants will be placed-admission invitation for testing that must be independently printed.
As reported, a further period of registration for participants of the antiterrorist operation, persons who reside on the temporarily occupied territory or in localities where the public authorities temporarily do not exercise their authority, will be held from 3 to 19 may.
Additional session of EIT was scheduled for July.
According to the schedule of the testing, hosted on the website of the Ukrainian center of evaluation of education, in 2017, the independent external evaluation of the Ukrainian language and literature will be held may 23, in the same month, the planned testing on the Spanish, German, French, English and maths and testing on other subjects will be held from 2 to 16 June.
Comments
comments