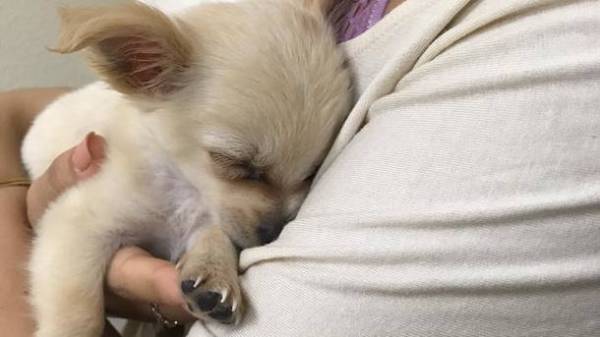 A puppy named Chewie who was left in the airport Mac Curran in Las Vegas, touched by users of Facebook.
It is reported that the owner left him in the bathroom with a note that explained why she had to resort to such a measure.
The furry baby with a message published shelter Connor and Millie's Dog Rescue, which got Chewie. In the note the landlady on behalf of the pet said that was in a dysfunctional relationship, and the puppy will probably need the help of a veterinarian: her ex-boyfriend in the middle of a fight kicked animal. She also indicated that were unable to take Chewie on the flight, although "with all my heart didn't want to leave". She asked for a puppy to love and take care of it.
It is noteworthy that the story of Chewie aroused sympathy among many users of Facebook. In the comments under the post they called it "heartbreaking" and admitted that he would like punishment for the person who hurt the puppy. Chewie made a Declaration of love, the social network has also found many willing to take it.
While Chewie is in the shelter. The organization of daily tells subscribers about how he spends the weekdays, and places the posts in his name.
Comments
comments