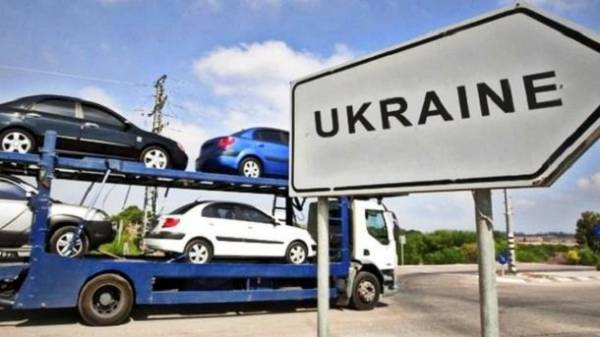 The main importer of cars in Ukraine for the first two months of 2017 were made by the European Union, from countries which imported 11 296 machines in the amount equivalent to 141.9 million dollars. The biggest procurement in the EU was carried out in Germany from which it was imported 4 295 car; in France, where he purchased 1 454 machine; and Slovakia – 1 093 car. It is reported by Association "Ukrautoprom".
But from the United States brought only 891 car, worth 19.5 million dollars. Japan earned the Ukrainians almost 15 million dollars, shipped 731 auto. From Turkey and South Korea, arrived in Ukraine for 564 cars. But if the Turkish import cost Ukraine $ 7.4 million, the South Korean customs supply is estimated at 9.5 million dollars.
From the CIS to the Ukrainian market came 379 passenger cars, the purchase of which was spent 3.3 million dollars. At the same time, foreign cars in the CIS were acquired in only two countries – Russia and Uzbekistan. Of the first in Ukraine has imported 288 cars, and from the second – 88 PCs.
Recall that during the reporting period in Ukraine in import mode imported 15 195 passenger cars, the total customs value of which amounted to us $ 205.4 million.
Compared to the same period last year, the number of imported cars increased by 64% and the average price of one imported car dropped almost 3 thousand dollars and amounted to 13.5 thousand dollars.
Comments
comments