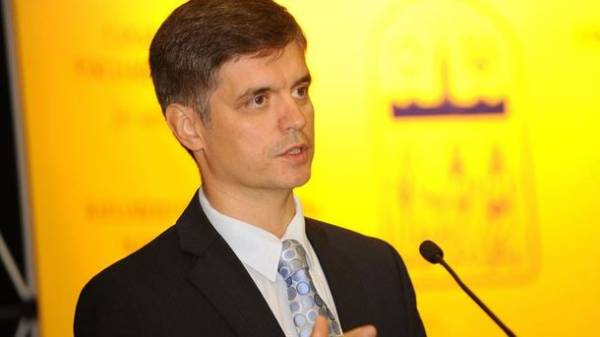 The goal of the Minsk format and the Minsk agreement can be reached in a different format as the format of the Minsk limited. The journalists said the first Deputy Minister of foreign Affairs of Ukraine Vadim pristayko, commenting on the words of the head of the state Department Rex Tillerson that need not "be confined to Minsk."
"He (Tillerson – Ed.) said that whatever the format, we talked about that too, most importantly, to attain the objectives of Minsk. On the other hand someone could say that Tillerson had in mind that they are ready to restore Geneva format or some other. I don't want to interpret what he said. He said only that it is not necessary to do it in this format. This, incidentally, gives us the opportunity to look at the bigger picture. We also all see that the Minsk format is the right mechanism, but really his options are limited and all understand it", – said Vadim pristayko.
As for possible participation of States in the Normandy format of negotiations with Russia over the Donbass, first Deputy foreign Minister said that the state Department tries to find the man who could replace Nuland (former assistant Secretary of state for Europe and Eurasia Victoria Nuland – Ed.). "Do you remember, was the format of the Nuland-Surkov (presidential aide Vladislav Surkov, who is called the architect of annexation of Crimea, separatism and the subsequent Russian intervention in the Donbass – Ed.) there were talks with the Geneva format. There is information about what the state Department tries to find the man who could replace Nuland on this track. Again, not necessary it should be the repetition of the format Nuland-Surkov, it might be a different format, which we will soon discuss with our American colleagues," – said Pristayko.
We will remind, on June 14 at a hearing session of the foreign Affairs Committee of the house of representatives Secretary of state United States Rex Tillerson said that Ukraine and Russia can find ways of resolving the situation around Donbass with the help of a new agreement, which may differ from the Minsk agreements.
Comments
comments