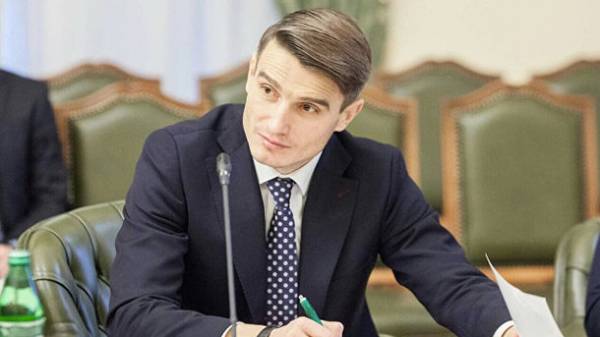 Withdraw the Russian capital to the Ukrainian market is necessary, but not drastic measures and only within the framework of existing legislation. This opinion was expressed in connection with the blocking of Russian banks in Ukraine, the member of the NBU Council, the Furman broadcast "1+1".
"If we go to Europe, you need to work within current legislation. Because today the whole world looks at Ukraine on the events in the East, the walled-up banks for other negative events. We need to form a positive image in the world and a lot of to invest in this. We need constructive," said Furman
According to Furman, the Russian banks comply with the norms of Ukrainian legislation. In the Ukrainian savings Bank is served by 1.2 million people, the amount of Deposit is UAH 11 bn. Furman noted that the amount of deposits which falls under compensation at the expense of Fund of guaranteeing deposits of individuals, UAH 3 bn, that is, the owners of the other 8 billion will not get back their funds.
"The best option for these banks to be sold to an American, European or Ukrainian investors. Russian banks are working in this direction. Sberbank has actually sold, we just need to finalize the documents. I hope that Sberbank will soon be renamed, it will be another Bank, – said the member of the NBU Council.
We will remind that on March 16 the President of Ukraine Petro Poroshenko enacted NSDC decision on sanctions against the banks with Russian capital. The sanctions came into effect on 23 March.
Under the sanctions were Sberbank, Ukreximbank, VTB Bank and BM VS Bank. The sanctions imply a ban on any operations in favor of the parent banks, including interbank loans, deposits, purchase of securities, prohibition of dividend payments and other operations.
March 27 it became known that a consortium of investors consisting of Norvik banka's Latvian and Belarusian private company acquires 100% of shares of Ukrainian "daughter" of Sberbank. The main buyer of the Ukrainian subsidiary Bank Sberbank of Russia will perform the son of the owner of the oil company RussNeft Mikhail Gutseriev said. Thus , the NBU has not yet received official notification from the prospective investors on purchase of Ukrainian "daughter" of Sberbank. The national Bank also has not received the relevant documents for the acquisition of substantial participation.
Earlier, the head of the second assets of the Russian Bank VTB Andrey Kostin said that VTB wants to have a really good deal for its subsidiary in Ukraine by the end of the year to determine whether to sell the subsidiary Bank or to continue to reduce its business.
Comments
comments