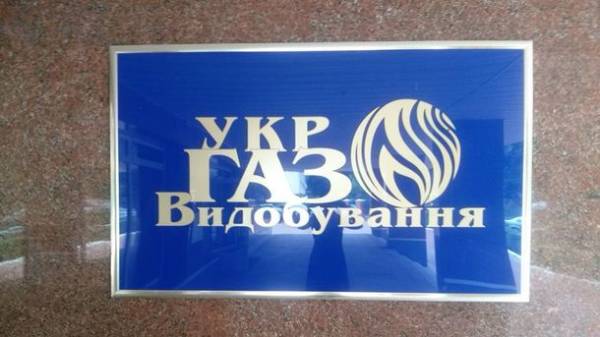 Searches by officers of the security Service of Ukraine office of PJSC "Ukrgazvydobuvannya" held in the framework of the case on the sale and use of illegal spyware software produced in Russia, said a source in law enforcement bodies.
"Searches in "Ukrgazvydobuvannia" held in the framework of the same case as (searches in – ed) Dragon Capital," said familiar with the situation, the interlocutor of the Agency Wednesday night.
As reported, on Wednesday afternoon, the press service of PJSC "Ukrgazvydobuvannya" reported that in the office of the security Service of Ukraine conducts searches. "Searches are conducted by representatives of the SBU, by definition, the investigating judge of the Shevchenko district of Kiev on the seizure of computer equipment from the company managers and servers. Representatives of the SBU to motivate the searches alleged illegal use of the software, which the company legally purchased through ProZorro", – noted in the company.
The press service of "ukrgazvidobuvannya" added that the company cooperates with the representatives of the SBU, but the actions of the security forces unable to destabilize its operations.
Also Wednesday, in a press-the SB center of Ukraine said that the security officers have identified eight companies, including Dragon Capital investment company, which used a forbidden spy software (FOR) in Russia.
At the same time the head a press-services Dragon Capital Olga Belobrovskaya said that the company legally and officially acquired. Later at Dragon Capital in network "Facebook" message, searches in the office of the company referred to the program monitoring working hours of employees of the company, recognized as "spyware".
"As it turned out, software (SW), which is JV "dragon Capital" in 2015, officially acquired the Ukrainian company "Stakhanovite PRO", which I've read and planned to use as a control system of staff time JV "dragon Capital" in 2016, was recognized as "special technical means of secret obtaining information" on the basis of expert opinion, carried out within the framework of criminal proceedings", – stated in the message.
SBU officers tried to confiscate all the computer equipment company that had virtually paralyzed the activities of "dragon Capital" and as a dealer in securities and as a Depository institution.
According to the Unified state register of legal entities and individuals (usr), OOO "Stakhanovite ABOUT" was in the river. The founders are the company "STACH STAFF MONITORING SOLUTIONS LIMITED" (Cyprus), the ultimate benefitsiarami which are: citizen of the Russian Federation Igor Borovikov and two citizens of Ukraine Sergey Shamshin and Mikhail Yakhimovich.
Comments
comments