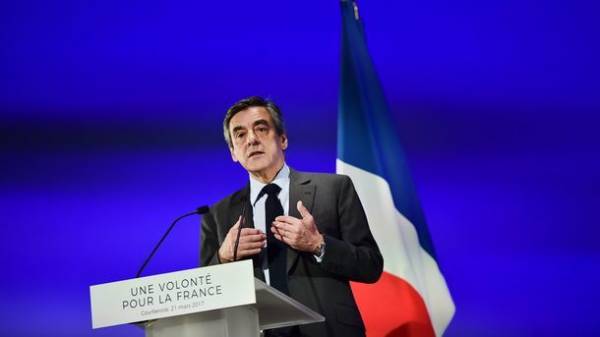 The former candidate for presidents of France, the center-right Fillon said that he had "no legitimacy" to lead the fight of his party in the parliamentary elections this summer.
Statement Fillon voiced at the meeting with the leadership of the party "Republicans," reports Le Figaro, reports "Ukrainian truth".
"I no longer possess the legitimacy to lead the party to fight the parliamentary elections," said Fillon, adding that he intends to "once again become a committed activist" who will "different to my life."
"It starts another battle. I am sure the Republicans can get a positive result and benefit for France," added Fillon.
Parliamentary elections in France will take place on 11 and 18 June.
Recall that françois Fillon was not able to go in the second round of presidential elections in France. He took third place with 20% of the vote.
In support of Fillon significantly hit the scandal with his wife Penelope, which was accused of fictitious employment or receiving illegal salaries from the state budget.
Comments
comments