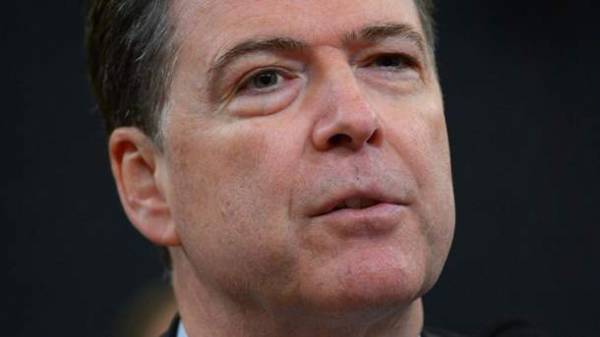 Ex-FBI Director James Comey shortly before his dismissal from the post asked the U.S. justice Department increasing funding and personnel to investigate about the alleged Russian interference in U.S. elections, wrote in a Wednesday newspaper "new York times" citing unnamed sources.
"A few days before the dismissal of George.Komi, a former FBI Director, asked the U.S. justice Department a significant increase in funding and number of employees for the investigation of the Bureau of Russian interference in presidential elections (US ed.)", – writes the newspaper, citing three sources.
The publication notes that the increase in the number of resources of Komi asked the Prosecutor General of the US kind of Rosenstein during the meeting with him last week.
Earlier it became known that the head of the FBI J. Komi suddenly dismissed by decision of the President of the United States Donald trump.
Comments
comments