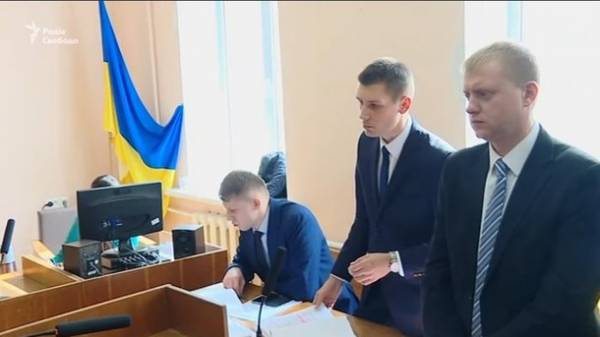 People's deputies from party "popular front" putting pressure on the referee, who chooses a measure of restraint for former MP Mykola Martynenko (people's front) and first Deputy Chairman of "Naftogaz of Ukraine"Sergey Fracture, said the National anti-corruption Bureau of Ukraine (NABU).
"During the court hearing, which took place on 21 April in the premises of Solomensky court, was attended by more than ten deputies and several acting Ministers from the party "people's front". Some of them behaved very provocatively, threatened the judge and prosecutors. In particular, members of Legwinski and Pynzenyk said the investigative judge Bobrivnyk that it expects "the fate of judges Kireeva and Leadership," – said the press service of NABOO.
Recall Nakano was detained by representatives of the NAB, former MP from the "popular front" Mykola Martynenko.
The head of the Special anti-corruption Prosecutor Nazar Golodnitsky reported that the ex-MP accused of embezzlement of funds of the SE "Eastern mining and processing plant" in the amount of 17.28 million dollars. Specialized anti-corruption Prosecutor's office during trial regarding Martynenko will insist on his arrest with the possibility of bail of 300 million hryvnia
The detainee stated that the charges against him was fabricated at the direction of the Director of NABU Artem Sytnik for PR purposes and to divert attention from the failures of the Bureau.
Note that 15 MPs and four Ministers want to bail Mykola Martynenko during the consideration of the petition of SAP on the measure of restraint ex-to the Deputy.
Today, April 22, the court proceeded to elect a measure of restraint Martynenko.
Comments
comments